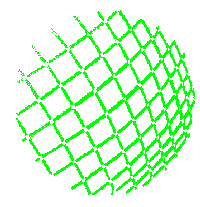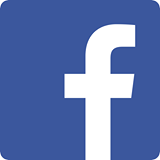 Welcome to the home page of
ISCOWA


The International Society for the Environmental and Technical Implications of Construction with Alternative Materials




What is ISCOWA?
ISCOWA is an international, non-profit organization which was formed in 1992 to promote and coordinate the exchange of information regarding the environmental and technical aspects of construction with industrial by-products. Industrial by-products include residues from industrial processes, such as flue gas desulphurisation sludge, metallurgical slags, power plant, and municipal and hazardous waste incinerator fly ashes, bottom ashes, foundry sand, blasting grit, mine tailings, as well as demolition wastes, soils contaminated by industrial activities, and stabilized or treated residues and soils, etc. ISCOWA members are involved with the utilization of these alternative materials in construction applications, such as fill, roadbase, cement, concrete, ceramic products, roofing materials, etc..




This site gives information on ISCOWA and should be serving as a linkage to sites of our Working groups, members and institutes and companies that give information that is of importance to ISCOWA's objectives.
Suggestions for improving this site and suggestions for appropriate links are more than welcome! Please mail them to .
Contents of this page:


The objectives and organization of ISCOWA are described formally in the Society Statutes of ISCOWA.
The ISCOWA Board as appointed by the members' meeting on May 29, 2012 is composed of:
Chairman: Carlo Vandecasteele.
Secretary: Maria Arm.
Treasurer: John Heynen.
Boardmember new ideas for working groups and website: Julia Stegemann.
Boardmember and organiser of WASCON 2015: Ana Andrés.
Boardmember and organiser of WASCON 2015: Alberto Coz.
Hans Goumans is appointed honorary chairman and advisor to the board.

ISCOWA's list of members can be viewed here. More information on ISCOWA's members is available for members of ISCOWA only, via the secretariat. This information may be used for personal use only.

The annual membership fee for ISCOWA is EUR 50. To become a member of ISCOWA you can use the Registration Form.

return to contents


ISCOWA's members meeting
has been held in Gothenburg, Sweden, May 29, 2012; 17.00h. Specific information has been sent to the members seperately.
At the membersí meeting was decided among others:
Wascon 2015 will be organised in Santander, Spain.
A working group on resource efficiency and industry involvement had been installed. Carlo Vandecasteele and Mieke Ketelaars will take the first initiatives.
Members that have not paid their due membership fee by the end of the year will be removed from the membership list.
Décharge of the old board Carlo Vandecasteele, Maria Arm and John Heynen
Installation of the New Board, appointed by the membersí meeting: Carlo Vandecasteele (re-elected), Maria Arm (re-elected), John Heynen (re-elected), Ana Andrés, Alberto Coz and Julia Stegemann.
Hans Goumans is appointed Honorary Chairman and is an advisor to the board.
ISCOWA Award.
The seventh ISCOWA Award winner in 2012 in Gothenburg was Mieke Quaghebeur (VITO, Belgium). Nominees for the ISCOWA Award were Maria Coronada (University of Cantabria, Spain) and Bram Verbinnen (University of Leuven, Belgium). Berta GalŠn won the WASCON 2012 Poster Prize.
The winner of the sixth ISCOWA Award was David Kosson of Vanderbilt University, Nashville, TN, USA. He received the Award from Annette Johnson of EAWAG Switzerland, the winner of the fifth Award (2006), who received it in her turn from Rein Eikelboom (VROM, The Netherlands), the winner of the fourth ISCOWA Award (2003). Ole Hjelmar (DHI, Denmark) won the third award (2000) and Dr. Hans van der Sloot (ECN, The Netherlands) won the second ISCOWA Award in 1997 and Prof. Joe Cabrera from the University of Leeds UK won the first Award in 1994. Who will be the eighth Award winner in 2015 ? Come to WASCON 2015 in Santander, Spain and find out !
At Wascon 2012 the Iscowa Award was given to the young researcher (35 or younger) who presented the best paper (content and presentation) at the WASCON conference. This idea was already introduced at WASCON 2000 in Leeds with the Joe Cabrera Memorial Award. This Award for the best paper presented by an author under 35 years of age, has been won by Paula Eskola of VTT Chemical Technology, Finland. In 2012 this concept has been continued in the ISCOWA Award.
The Award jury, consisting of the ISCOWA board and the three most recent Award winners present at the conference, has nominated three finalists and selected the winner of the 7th ISCOWA Award in 2012, who was presented during the closing session of the conference.
return to contents


Waste Management
Members of ISCOWA can get a fair good discount on the subscription price of Pergamon's Journal "Waste Management". For 2009 a subscription price of EUR 156 or GBP 106 has been suggested. More information can be obtained from our secretariat. WASCON papers are published in a special issue of the Waste Management, e.g. papers of Wascon 2006 have been published in volume 27, issue 10 (2007).
Mr. John Reindl of Dane County, WI has put together an annotated bibliography on recycling gypsum drywall. The bibliography can now be found on www.drywallrecycling.com under the section "Resources".
You may also take a look at web sites of organizations with objectives similar to ISCOWA's:
The Recycled Materials Resource Center is a partnership of the US Federal Highway Administration and the University of New Hampshire and aims at "Promoting the wise use of recycled materials in the highway environment".
The Waste e-mail subscription list provides a forum for scientific discussion for people involved in waste handling and re-use and the effects on the environment. For more information look at http://www.cedar.at/waste/about.html. The discussions are archieved and can be viewed and searched as well.
Agora21 is a site dedicated to sustainable development, especially in French speaking countries. The site has an interesting list of web-sites on 'Green Construction'.
ISWA: The International Solid Waste Association. ISCOWA is affiliated with ISWA.
AWMA: The Air & Waste Management Association.
IISD: The International Institute for Sustainable Development.
CIM -Centrum Immobilisatie (Dutch only)
return to contents


June 10 - 12, 2015
WASCON 2015 will be held in Santander, Spain. Extended deadline call for abstracts: 12 January 2015. For more information click here!.

More conferences can be seen on:

Past Conferences May 2013
Tongji University Shangha, China and University of Western Sydney, Australia organized a 2 day workshop for international young scientists on recycled concrete. This workshop hoped to achieve a very focused direction on recycled concrete behaviour and performance, and also focus for international young scientists (under 35 years old, roughly) with PhD completion. It aimed to have in-depth discussions on this research area and develop further research directions and collaborations. For more information please contact v.tam@uws.edu.au by e-mail.

May 30 - June 1, 2012
WASCON 2012 has been held in Göteborg, Sweden. For more information click here!.

April 25 - 26, 2012
Scaling up sustainable construction through value chain innovation has been held in Amsterdam, The Netherlands. It is the 12th European Forum on Eco-Innovation.

October 3 - 7, 2011
Sardinia Symposium, 13th International Waste Management and Landfill Symposium. Deadline Call for Abstract extended till 1st March 2011. More information at www.sardiniasymposium.it

February, 2-4, 2011
International symposium on the use of recycled materials in construction, Baltimore MD, USA. Organised by the RMRC, ASTM International, and ASCE Geo Institute. Deadline for abstracts May 3, 2010. More information on the flyer (pdf, 236kB) and the the website.

June 15 - 17, 2010
S/S-tech meeting, Sydney, Nova Scotia, Canada. Has been organised by the Cape Breton University, Dalhousie faculty of Engineering. More information on this flyer and on the event's website www.sstechcapebreton.com.

June 3-5, 2009
WASCON 2009 has been held in Lyon, France on 3,4 and 5 June 2009. Go to www.wascon2009.com for more information. Proceedings of WASCON 2009 on CDrom can be ordered here for only € 120.

June 2, 2009
LeachXS training course, prior to Wascon2009 conference!, Lyon, France Click here for more details

November, 13, 2008
Breakthrough innovations in non-traditional cements, symposium organised by the Eindhoven Technical University, The Netherlands. More information at www.ascem.nl/html/symposium_2008.html.

June, 16, 2008
A one-day seminar on environmental assessment issues of contruction products, Lyon France. Organised by INSA-Lyon.

June, 3-5, 2008
WasteEng08: 2nd International Conference on Engineering for Waste Valorisation, has been held in Patras, Greece. Deadline for abstracts in 1 November 2007. More information at www.wasteeng08.org.

October, 1-3, 2008
Accelerated Carbonation for Environmental and Materials Engineering, has been held in Rome, Italy. More information at w3.uniroma1.it/ACEME/ .

April, 23- 24, 2007
DustConf 2007: How to improve air quality. Has been held in Maastricht, the Netherlands. Organised by VROM (Dutch ministry for the Environment) and SenterNovem. Particulate Matter emissions (PM10, PM2.5) of Construction and Demolition activities are one of the targeted topics. More information at www.dustconf.org.

July 2-7, 2006
Advances in Cement and Concrete: Sustainability has been held in Davos, Switzerland. More information at www.engconfintl.org/6ahbody.html

June 12-14, 2006
First International Conference on Accelerated Carbonation for Environmental and Materials Engineering will be held in The Royal Society, Carlton House Terrace, London, UK. It is organised by Cement and Concrete Science. Click here for the Final Programme.

May 29 - June 2, 2006
WASCON 2006 has been held in Belgrade, Serbia and Montenegro. The Final Programme has been published. Click here for more information.

September 15-16, 2005
the 25th Cement and Concrete Science meeting, Royal Holloway College, University of London, United Kingdom. Abstracts can be submitted before 30 April 2005. Click here for more information (pdf 124 kB).

June 25-29, 2005
Workshop on Recycled Materials in Road and Airfield Pavements at the occasion of BCRA 2005 conference, will be held in Oslo, Norway. Click here for here for more information (pdf 396 kB).

May 9-12, 2005
Mechanisms and modelling of waste/cement interactions, Meiringen, Switzerland. Organised by EAWAG - EMPA - PSI. International workshop that focuses on the chemical understanding and the thermodynamic modelling of the processes responsible for the stabilisation of hazardous and radioactive wastes in cementitious systems. Deadline for abstracts is 21 January 2005. Click here for more information.

April, 12- 13, 2005
STAR: Stabilisation/Solidification Treatment and Remediation, Cambridge University, England, United Kingdom. Advances in S/S for Waste and Contaminated Land. Click here (conference leaflet) for more information (pdf 20kB). Or go to www-starnet.eng.cam.ac.uk

November, 9-11, 2004
RILEM 2004: Use of Recycled Materials in Buildings and Structures, Barcelona, Spain. Organised by Rilem and Materials Section of the Department of Building Engineering of the Technical University of Catalonia (UPC). Deadline for abstracts is 15 January 2004. More information at http://congress.cimne.upc.es/rilem04

September, 26-29, 2004
REWAS 2004: Global Symposium on Recycling, Waste Treatment and Clean Technology. Madrid, Spain. Organised by Inasmet. More information can be found at www.inasmet.es/rewas04.

June 28 - July 1, 2004
Geotechnical and Environmental Aspaects of Waste Disposal Sites, International Symposium on Geotechnics Related to the Environment. Wolverhampton, United Kingdom. For more information visit www.GREEN2004.co.uk.

June 2-4, 2004
Sustainable Construction Waste Management, Singapore. Deadline for abstracts is 20 October 2003. For more information contact Mr. Gerald Kong; tel: +65.6447.6311 , fax: +65.6447.6300.

November 10-12, 2003
International Conference on Recycling Information Exchange and Industrial Practices. Bilbao, Spain. More information at: http://www.reccon03.org.
You can click here for the presentation on Construction and Demolition Waste recycling (pdf, 187kB).

October 20-22, 2003
2003 International Ash Utilization Symposium, Lexington, Kentucky, USA. The deadline for abstracts is 3 March 2003. See www.flyash.org for more information.

September 9-11, 2003
Advances in Waste Management and Recycling, Dundee, Scotland, UK. Organised by the University of Dundee, Concrete Technology Unit. Please note that the deadline for submission of abstracts is 31 December 2002. Look for more information on www.ctuevents.co.uk.

June 29 - July 1, 2003
Summer Workshop 2003 on "Beneficial Use, Sustainability, and Pollution Prevention in Transportation Infrastructure", Portsmouth, NH, USA. Organised by the Recycled Materials Resource Center, Univ. of New Hampshire. Abstracts are invited on beneficial use of recycled materials in transportation, sustainability, pollution prevention, and other topics of interest to the committee.

June 25, 2003
Recycling Contaminated Land- UK Industry Guidance for Stabilisation and Solidification. University of Greenwich, Chatham Maritime, UK. Visit www.cassst.co.uk or contact Dr C.D.Hills for more details.

June 4-6, 2003
WASCON 2003. Waste Materials in Construction, San Sebastián, Basque Country, Spain. Has been organised by INASMET. More information can be obtained from the conference website at www.inasmet.es/wascon2003. Click here for the pdf file (808 kB)of the final program (use right mouse button and select "save target as" to download). A CD-rom with papers presented at the conference and much more information can be ordered from ISCOWA for only € 50. Click here for more information.

May 12-16, 2003
Consoil 2003: 8th International Conference on Contaminated Soil., Gent, Belgium. Has been organised by TNO/FZK and OVAM. See www.consoil.de for more information.

November 13-15, 2002
Green Building Conference and Exposition, Austin Texas, USA. An estimated 2,000 professionals from across the building industry in the U.S. and overseas have gathered at this annual "meeting place" for the green building community. For additional information please visit the US Green Building Council website (www.usgbc.org), or call +1.607.277.6240 x251

November 5-11, 2002
Challenges of concrete construction, Dundee, Scotland, UK. Organised by the University of Dundee. In this 6-day event (incl. one weekend) Sustainable Concrete Construction and Reuse of Materials are among the major topics. For more information please contact Prof. R.K. Dhir tel: +44.1382.344347, fax: +44.1382.345524/344816, or look at http://www.dundee.ac.uk/civileng/ctucongress/welcome.htm.

September 23-25, 2002
Sustainable Building 2002, Oslo, Norway. Organised by The Norwegian EcoBuild Programme and the Municipality of Oslo.

April 17, 2002
Recycling Contaminated Land with Cement - Issues Facing Stakeholders in the UK, University of Greenwich, Chatham Maritime, United Kingdom. This conference is the second in a series addressing the use of stabilisation/solidification technology in the remediation of contaminated land. This conference is of particular interest to stakeholders of contaminated land and developers, consultants, engineers and representatives from local authorities. Further information at http://cassst.co.uk or from Marilyn Croucher tel: +44.208 331 9800

November 13-15, 2001
Beneficial Use of Recycled Materials in Transportation Applications, Washington DC, USA. Organized by The University of New Hampshire's Recycled Materials Resource Center. The conference programme is now available. For registration click here. For more information please contact Dr. Warren Chester, tel: +1.631.499.1085, fax: +1.631.499.1129, or look at http://www.rmrc.unh.edu/RMRCEvents/DC-2001.asp.

October 22-24 2001
2001 International Ash Utilization Symposium. Lexington, Kentucky, USA. Organised by the University of Kentucky. See http://www.flyash.org/2001/home01.html for more information.

March 21-22, 2001
International air pollution conference on NOx / N2O control technologies, NOxCONF 2001, Paris, France. Organised by Ademe and InfoMil. More information is available on http://www.infomil.nl/NOx

March 13-15, 2001
6th Int. HCH & Pesticides Forum, Poznan, Poland. More information is available at http://hjem.get2net.dk/HCH-Pesticides/.

November 23-24, 2000
CIB2000 -Construction and Environment, São Paulo, Brazil. Organized by the University of São Paulo and CIB. Aims of the conference were to discuss market driven public policies and practical solutions for the construction industry to face the environmental demands from society. For more information, please contact the conference secretariat, Escola Politécnica da USP - Setor de Eventos, Av. Prof. Luciano Gualberto trav. 3 # 380, 05508-900 Cidade Universitária, São Paulo SP Brasil, Phone [+5511] 818 5420 / 818 5430 Fax [+5511] 814 5909. Or take a look at http://www.pcc.usp.br/cib2000/.

November 22, 2000
Recycling Contaminated Land - The future role of stabilisation and solidification, University of Greenwich, UK. This first conference in a series was devoted to the key issues concerning remediation by stabilisation/solidification. A number of national and international keynote speakers have discussed: why solidification is an established technology; the UK regulators view; understanding the limitations of the technology; practitioner experience; risk reduction through remediation; objective assessment techniques; future direction.
The research community is encouraged to submit posters for display. Trade displays are also welcome. For more information firstly contact Sue Buchannan, Institute of Material, Tel: +44.1782 202116 or Dr Colin Hills, tel: +44.208 3319820/9800.

October 22-25, 2000
World Conference on Sustainable Buildings 2000, Maastricht, The Netherlands. SB 2000 is the first World Conference on Sustainable Building in the new century. The conference is hosted by Novem and the Dutch Ministry, for Housing, Spatial Planning and Environment.
ISCOWA has organised a workshop on Recycling, environmental quality control and legislation at this conference. Papers of this workshop have been included on the ISCOWA CD-rom with Wascon 2000 papers.

WASCON is the International Conference on the Environmental and Technical Implications of Construction with Alternative Materials. It is organised every three years. Next WASCON will be in 2006 in Belgrade, Serbia and Montenegro. More information on this site in due time.

Waste Stabilisation and Environment Conference in Lyon-Villeurbanne, France has been held April, 13 -16, 1999. More information can be found on the conference page at the INSA site in French or English. For more information, please contact Jacques Méhu at POLDEN, CEI-BP 2132, 69603 Villeurbanne Cedex, France, Telephone: +33 4 72 43 82 65, Fax: +33 4 78 94 24 55.

return to contents


The thematic Network on Harmonization of Leaching/Extraction Tests can be viewed at http://www.leaching.net. The group aims at the harmonization of the many available leaching tests and the evaluation of their mutual relationships. Coordinator of the network is Hans van der Sloot.
return to contents


All ISCOWA members may post their offers or searches for jobs, business and career opportunities or other informations requests on this website. If you want to post a message or resume please ask our secretariat.
Postings:
Older anouncements..(very old indeed!)
return to contents


A request for specific information on ISCOWA can be mailed to our secretariat by mail to:


return to contents