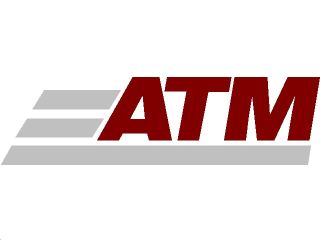 ATM is one of the largest processors of (toxic) wastes in Europe. ATM is based near Rotterdam in the Netherlands and possesses port facilities. A team of 180 specialists operates 3 different plants. The plants are coupled in order to obtain maximum synergy.
Wastewater and sludges are treated in a microbiological reactor (MBR), consisting of a number of process units. The most important of these are decanting centrifuges, flotation / flocculation, biological water treatment and a filter pressing.
The pyrolysis installation (Pyro) provides a highly innovative facility to process both solid and paste-like organic waste materials. Such materials are, for instance, generated when processing waste, during industrial cleaning, production and use of paints, inks, resins, adhesives, sealant, oil and related products.
The Thermal Purification Installation (TRI) is designed to treat soil, rubble, asphalt contaminated with tar and other materials which are contaminated with organic components such as, oil, polycyclic aromatic hydrocarbons, cyanides and sulphur. Other materials comparable to soil and sand can also be decontaminated in the TRI. For instance rubble, gravel, sand, blasting grit and various contaminated building materials.
ATM is a Shanks Group plc Company
Pyrolysis
Waste water
Paint waste
Industrial sludges
Contaminated soil
Asphaltic materials and tar
Ship cleaning
Tel. 0031 – 168 389 289
Fax 0031 – 168 389 270
info@atmmoerdijk.nl
www.atmmoerdijk.nl