The conference will be held 3,4 and 5 June 2009, in Lyon, France in the Espace Tête d'Or.
The Organising Committee in Lyon launched the conference website on 9 February 2009 at www.wascon2009.com. You will be automatically forwarded to this website in 3 seconds. If your are not forwarded automatically, please click here.
Please have a look to the presentation by Jacques Méhu (pdf, 3.65MB) or download the slideshow (pps, 1.08MB) to get an idea of WASCON 2009 in Lyon!
The Second Announcement is out! Please click here for the Second Announcement (pdf, 250 kB)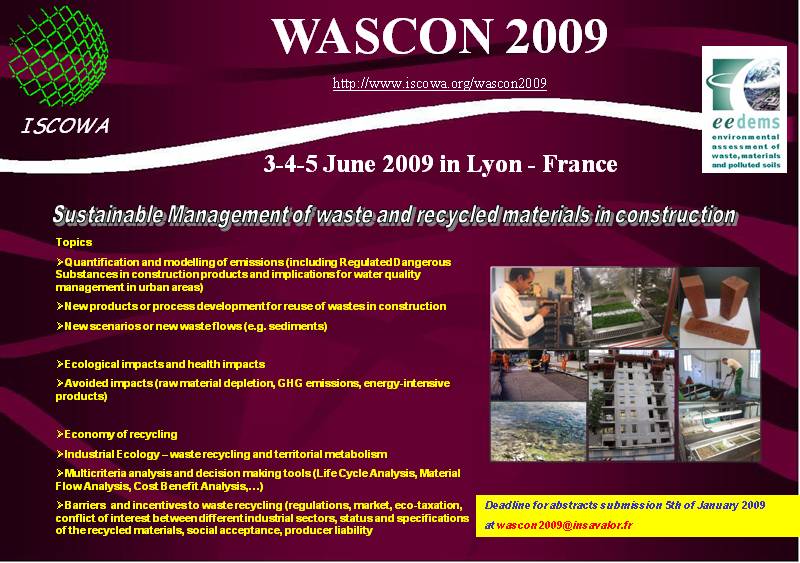 NEWS: The deadline for abstract has been extended till 5 January 2009. This a final and absolute deadline!
More information will be given at this website in due time